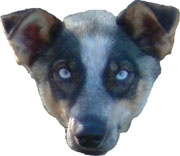 Welcome to houndy huskies

Meet the musher, Jess Allen and her team of faithful canines. We invite you to follow their adventures, the thrills, the spills and all that happens along the way.
Watch the dream unfold, of an Australian musher as she attempts to realise her dream of successfully competing in distance racing.

We are excited that you are visiting our web site. We are here to promote the sport of dog sledding. If you have any questions about our team or about the sport in general we would be happy to answer any queries, just drop us a line, bestsurfiechick@hotmail.com.


Musher, Jess Allen and Boots

Quesnel, British Columbia
Canada

e-mail: bestsurfiechick@hotmail.com